I Think It's Time To Do Something Different
SKU:
$60.00
$60.00
Unavailable
When Paul was in a prison in Rome, he wrote about his experiences and what he had learned. He basically said, "I've gone without the things that I need before. But I've also had times when I had more than enough. Life happens in seasons. I've had good seasons where everything was going well, and I've had hard ones where nothing went my way. But through them all, I've learned that there's one secret to being content: I can do anything and everything—not by my own power—but through Christ.

In this 4-part series, "I Think It's Time To Do Something Different," Dr. Davis uses Paul's situation to teach how a person thinks and manages situations determines their character.

1. I Already See It
2. My Feelings Are About To Change
3. I've Learned Some Things
4. The Choice Is Yours

Click this link to preview this series
Powered by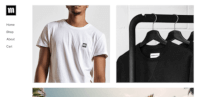 Create your own unique website with customizable templates.