The Relationship Series
SKU:
$80.00
$80.00
Unavailable
This four-part series is focused on Refining and Redefining Relationships (click the link below to view a short clip of the sermon).
The Relationship Series: Refining and Redefining Relationship

The complete series is $40


1. Be Careful What You Call It
2.The Secret To Success
3.What To Do When You Hook Up With A Fool
4.Don't Make Your Past Your Present
Powered by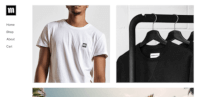 Create your own unique website with customizable templates.