Please keep Toni Francis Robinson and Anissa Richardson in your prayers for the loss of their mother Sis. Shirley Burton, as well as her granddaughter, Sydney Gary; and her grandchildren and great-grandchildren.

A SPECIAL MESSAGE FROM PASTOR CHRISTOPHER DAVIS

Members of St. Paul,

I hope this missive finds you well, and enjoying God's absolute best. Your prayers have carried me safely to South Korea. They have allowed me to have an unbelievable experience fellow-shipping and sharing with other believers half way around the world. And while I'm grateful for the opportunity and experience, there's no place like home.

I look forward to seeing each of you on Sunday, September 23rd.

I had an opportunity to stream Sunday's service. I'm grateful for the energy and enthusiasm of the music department in setting the atmosphere. It was encouraging to note that the ushers and greeters were present to welcome our guests. Pastor Moore directed the worship experience with poise and grace. Rev. Harper shared a challenging and thought-provoking message about who we actually are versus how we sometimes present ourselves. I'm grateful to lead such an awesome and dedicated team.

Although I expected attendance to be somewhat off because of my absence, the Southern Heritage Classic weekend and bad weather, I was not prepared for what I observed. Rather than concentrate on my feelings of disappointment, I am attempting to view the extraordinarily low attendance as an object lesson.

St. Paul, it begs the question:

"How can we expect God to grow us spiritually, numerically and financially when we demonstrate such poor stewardship over what he's already given us?"

The low attendance was not fair to those who had prepared to lead worship; nor was it fair to those visitors who came to fellowship "with" us in worship. Surely, it did not demonstrate who we are as a congregation; but most importantly, it did not honor God.

As you can imagine, with such a minimal attendance, it has created financial challenges this week. We have creditors that expect payment; we have ministries that expect funding; we have community outreach efforts that depend on our support. Consequently, as your Pastor, I'm making the following requests:

If you did not attend or give on Sunday, please take advantage of either our online giving or text giving this week. Unfortunately, we are not in a position for you to wait until next Sunday.
Plan to be in worship on Sunday. Rev. Johnson has prepared an impactful message. As always, the choir will lift our hearts in song. Our guests will see that we're not a congregation that stays home when the pastor is away. Even more important, we will exhibit good stewardship of what we already have, proving that we can be trusted with more.

As I said earlier, I can't wait to get home and see each of you on the 23rd. However, if you really want to bless me and make me proud, honor these two requests.

Know, too, that you're always on my mind and in my heart.

Sending my care from Korea,

Pastor Davis

---

---
Powered by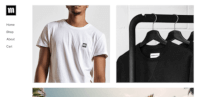 Create your own unique website with customizable templates.