Christian Leadership School
ST. PAUL BAPTIST CHURCH CHRISTIAN LEADERSHIP SCHOOL
2124 E. Holmes Road, Memphis, TN 38116

---
ENROLLING NOW

Christian Leadership School
Sister Mary L. Watkins, Dean

Registration Requirements
$18.00 Registration with Meal Plan
$12.00 Registration without the Meal Plan

March 2, 2019 - September 25, 2019
Saturday Classes
8:00AM - 4:00PM

Christian Leadership School Bible Study Class
Wednesday
6:30PM – 7:45PM
Students must register and attend four (4) consecutive weeks of classes to receive course credit

Christian Leadership School & Vacation Bible School
Tuesday – Thursday
6:00PM – 9:00PM
Registration begins Sunday, April 28, 2019 (No Fee)

The 2019 CLS will offer several COPP classes; as well as, a course for TEACHER CERTIFICATION (Complete Phase I, and courses #2023 & #9008)

---
Mail-in Registrations:
ST PAUL BAPTIST CHURCH CHRISTIAN LEADERSHIP SCHOOL
2124 E. HOLMES ROAD
MEMPHIS, TN 38116
Attention: Mrs. Carol Martin, Finance Manager.
Please include in your mail correspondence your name, address, church affiliation and course selection(s) and the correct amount in a check or money order made payable to the St. Paul Baptist Church.
Powered by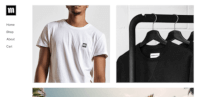 Create your own unique website with customizable templates.